We Manufacture QualityClassroom Furniture
Excellent design, durability, service and pricing.
Get in touch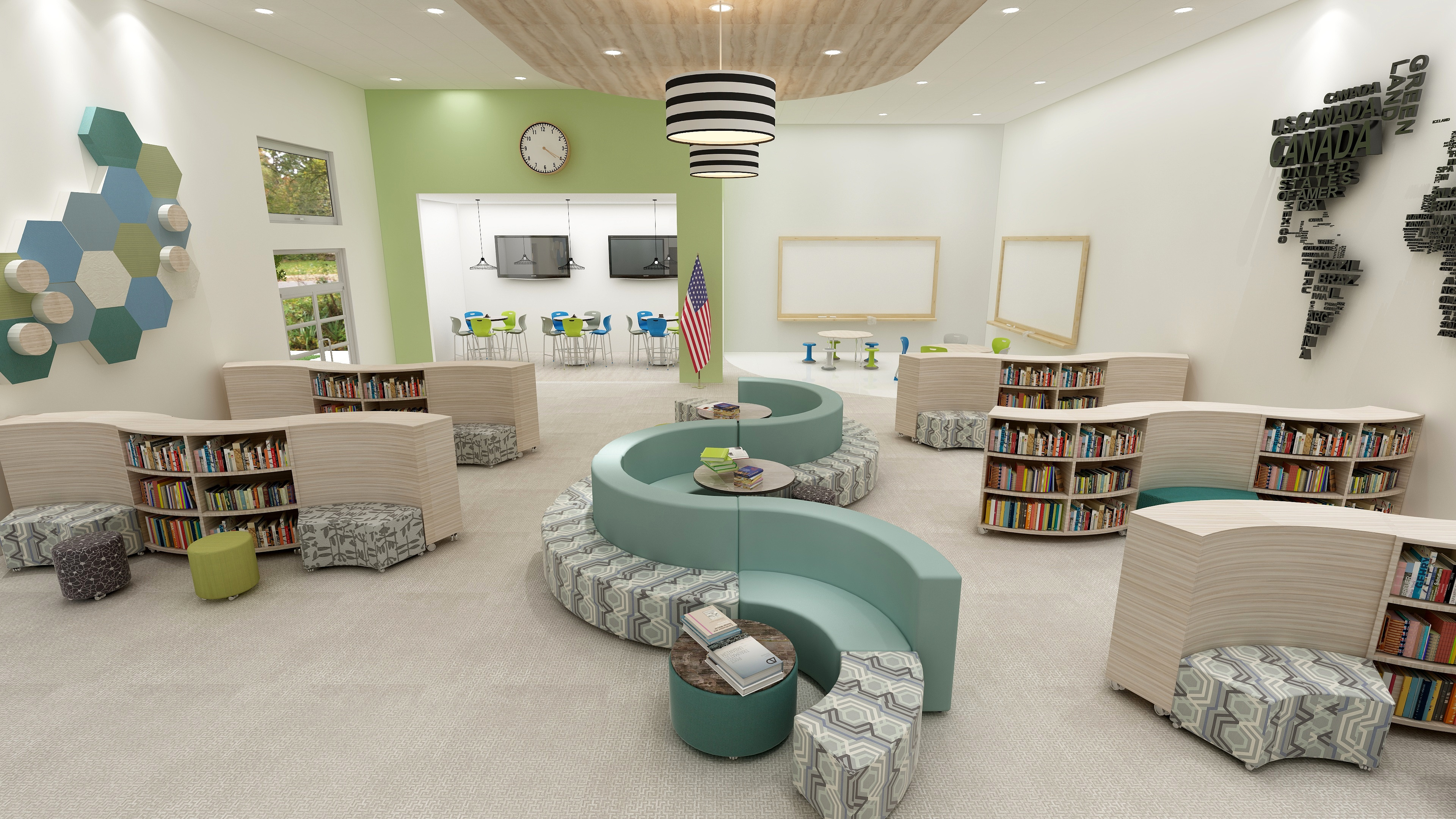 Promise & Philosophy
Our mission at Academia Furniture is to create ideal learning environments with creative, collaborative classroom furniture. Discover Academia Furniture's unique style for the 21st century classroom - fun, vibrant, colorful, comfortable & versatile.
Our Promise is to exceed your expectations in innovative classroom furniture by personally and helpfully servicing your every need promptly in a true relationship-based association.

Our Philosophy is to provide what we promise, when we promise, at a competitive price. 
We Design
Innovative Products
Making you look good makes us proud. Design, safety, utility, comfort, stability, durability are just the start. Colors, shapes, sizes, finishes, sit or stand, gliding or immobile - the choices abound.

From prestigious public schools to new charter schools, students, teachers and administration are delighted with Academia's quality and versatility. Let's see how good we can make you look.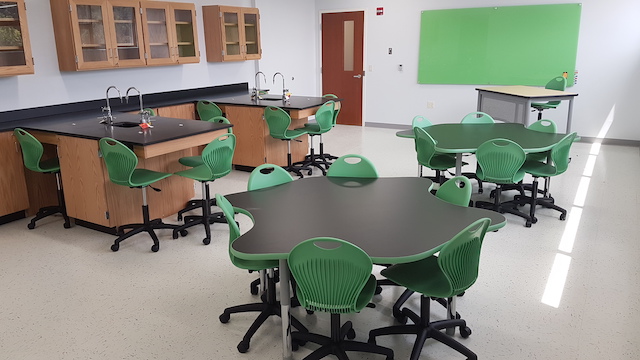 Environmentally
Conscious
Earning 100% compliance with the most stringent standards by recognized independent testing agencies, Academia goes further by reducing our environmental footprint and constantly testing to ensure that all products are classroom-safe and kid-friendly (MAS Certified Green and LEED compliant).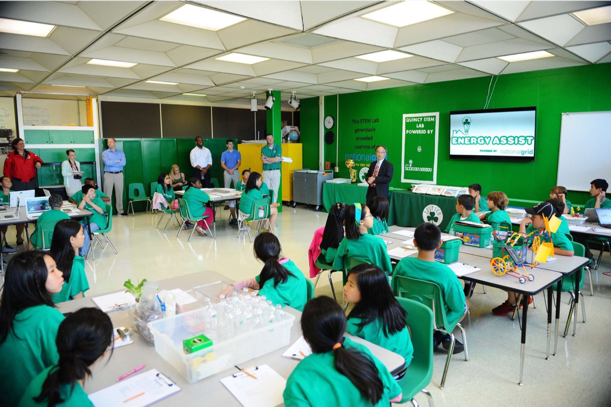 The Perfect Order
Academia's genuinely caring team gives utmost priority to meeting firm commitments to your absolute satisfaction. With over 100 years of family history in proudly responding to your needs on time, our record remains unparalleled.
Our unique programs, such as LULU (preemptively shipping extra goods in case of damage) and Quick Ship with a 2-day shipping date (where applicable) attests to our dedication & commitment to provide the perfect order.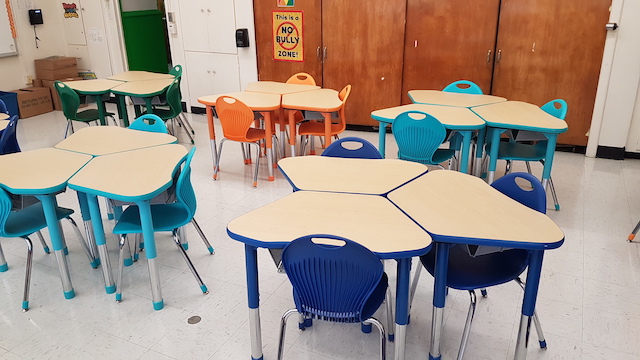 New Products - The Kinect & Re•Group Are Introduced

2023

The Kinect is a new addition to the Teacher Desk Series. It is a fully mobile teacher desk, featuring a separate podium and workstation that connect magnetically.

The Re•Group is a new addition to the Soft Seating series. Incredibly versatile, this modular seating can be curated to many configurations in any choice of color and pattern.


New Colors - Sunshine Yellow and Sky Rise

2022

Sunshine Yellow - Plastics - New color available for Seating and Edge Banding.

Sky Rise - Laminate - New color available for Laminate Desk and Table Top, on Teacher Station, Bookshelf, Shelf (on Arc Mod®) & much more.

Squircle® Active Seating Stool Is Introduced

2020

The Squircle® was introduced in 2020 as an active seating stool, providing a comfortable and safe way to release energy for the 21st century classroom. 

My Resource Library & The KITS Collaborator

2020

Academia Furniture is now on My Resource Library!  View Our Catalog, See The Latest Images, View Pricing & Get CAD Files 

Our Catalog on My Resource Library


The KITS Collaborator is a resource that dealers can use to quickly render a project and share the 3D image with a customer in real time or via email/text. Dealers can instantly create virtual layouts for their needs. Show the customer exactly what they want in real time- fully rendered in high resolution, priced, listed and ready to share. Specify fabrics and finishes, play around with the layout, and let your vision come to life!


Soft Seating Line Expansion

2019

Expanded our Soft Seating Line to include new shapes, sizes, colors and styles in our Mod® Series. We are excited to announce that our entire line is made in-house, with a professional team dedicated to creating beautiful, colorful soft seating furniture. 

Designers Portal & Swatchbox

2018

Enhanced our user friendly website to include a new Designers Portal. Designers can now create their own product board and get budget pricing all from the comfort of their own work environment.

In addition, we now offer a beautifully designed Swatch Box that allows designers to touch, feel and see exactly what their imagination is working with.




 

 

 

Expansion of our Woodworking Shop

2018

Expanded our woodworking shop to over 100,000 square ft and additional state of the art equipment to accommodate new shapes, sizes, colors and styles. We are excited to declare at this point that there is no job too small or large that we can't accommodate.





AFI Rapid Response Department

2017

Created the AFI Rapid Response Department. In light of the many weather related disasters nation wide, we have created a department that can ship SAME DAY thousands of classroom chairs, desks, combos, teacher desks and book cases. We are proud to be of service in any time sensitive situation.





Misty McFadden

2016

Opened the AFI design center managed by Misty McFadden. Misty offers her complementary design and space planning services to schools, architects and design firms.





3D and Auto Cad

2015

Introduced our 3D and Auto Cad department to begin offering full service space planning drawings for the educational market.


Ed Spaces "Manufacturers' Council"

2015

Accepted invitation to joined Ed Spaces "Manufacturers' Council" developing industry recommendations.

Expansion

2014

Academia expands, tripling previous facility and introduces new logo.

Nate Teachers' Station Patent

2014

Patent on NATE- our innovative teacher's station with podium. 

Ed-Spaces Member

2012

In 2012, Academia became a member of the Ed-Spaces Education Market and participated for the first time in its annual industry trade show.  

CEO

2011

Isaac Wagner assumes role of CEO.

Miami Department of Education Contract

2011

Academia awarded Miami-Dade Dept. of Education "Approved Furniture Provider".

Philadelphia Department of Education Contract

2008

Academia awarded Philadelphia Department of Education "Approved Furniture Provider".

NYC Department of Education Contract

2008

Academia is awarded NYC Department of Education "Approved Furniture Provider".

Woodstone is Created

2005

Academia creates an alternate option to conventional hard plastic desktops that is 10% lighter & cost 15-20% less.

Academia was Born

2002

Academia was born to enhance the world of classroom furniture products and service.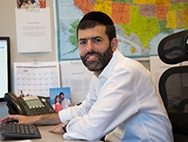 Isaac WagnerCEO of Academia
A note from our ceo
Everyone at Academia takes pride that our work enhances a child's education. Our 100 year family history in this business inspires us to give you the absolute best in quality, design, service and durability.
---
Chat with Academia
Can't find what you are looking for? Contact us - we are always here to help.
Get In Touch