Our mission was to display our furniture in the ideal learning environment. Create spaces that attract clarity, create harmony, inspire creativity and promote leadership. Misty, our Educational Environment Coordinator did an excellent job at designing a booth that would capture each of the key elements that make the ideal learning environment.
Inspire creativity & Create harmony with Colors -Social & Collaborative Environments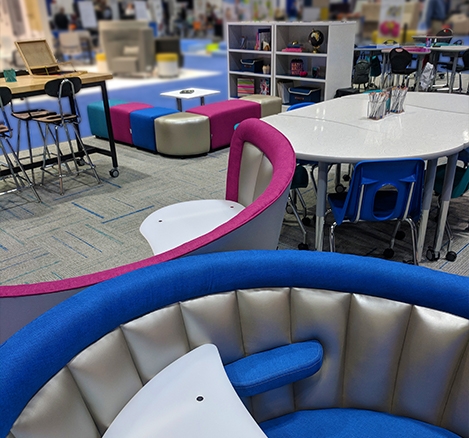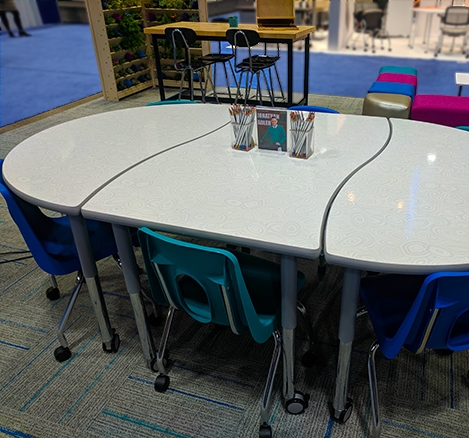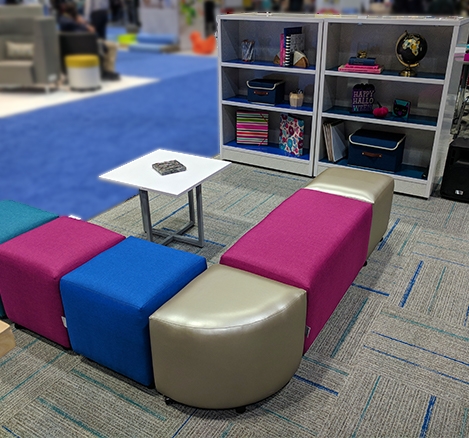 Misty selected Fuchsia, Electric Blue and Turquoise as the accent colors for the booth. In the "Zone Out" environment Fuchsia and the Electric Blue harmonized together with its platinum interior. A mix of these colors were selected for the Harmony collaborative environment and for the Mod area.

Attract Clarity with Plants -Creative Makerspace Environments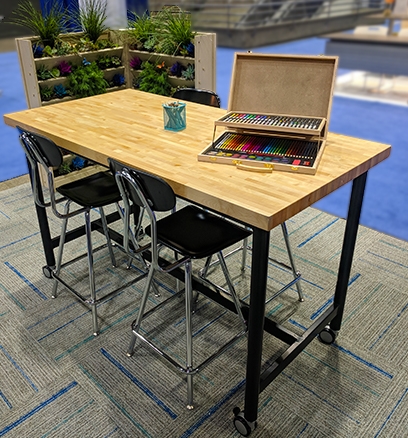 This year at Edspaces, Academia debuted a new item that gained a lot of attention. For the trending "Makerspaces" environment we created a new table with a butcher block top supported by a fully welded H-Frame.
For the breath of fresh air that creative environments like these need, Misty added a beautiful vertical organic garden filled with colorful succulents. Hard Plastic Stools with back support were used for this area.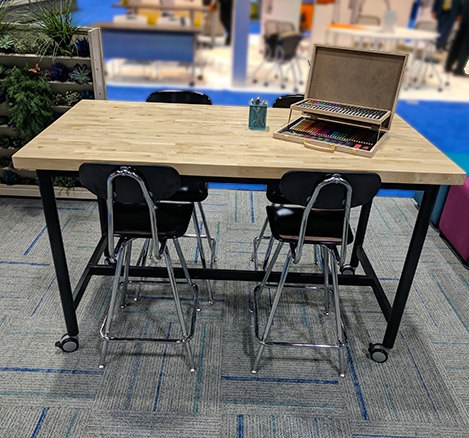 Promote Leadership in Collaborative or Lecture Base environments

We split our booth in half this year to show off two classroom environments, Collaborative and Lecture Base. At the head of each "classroom" we placed a Vantage Desk or the Surge Desk to facilitate teaching and to provide an birds eye view of the class.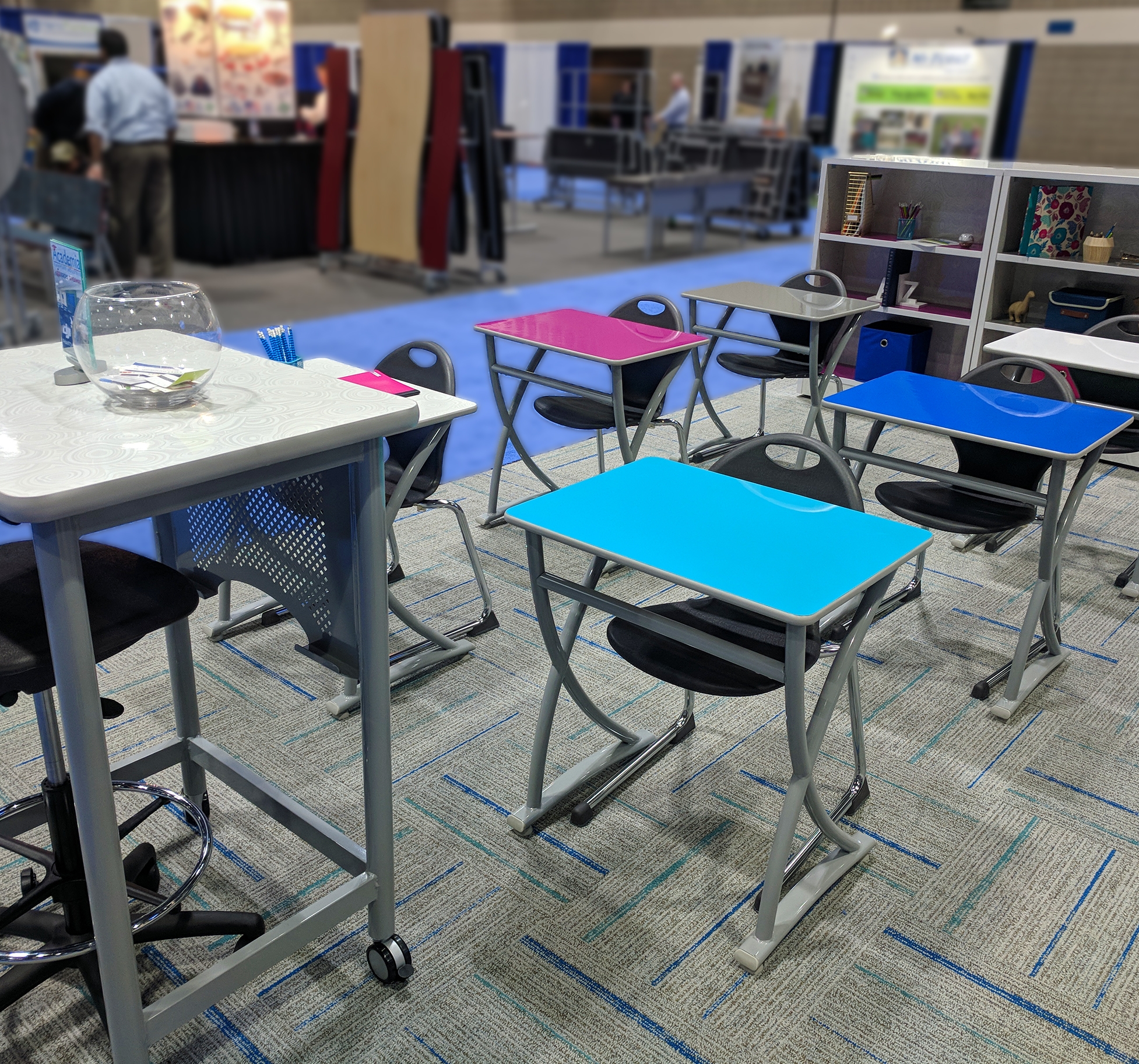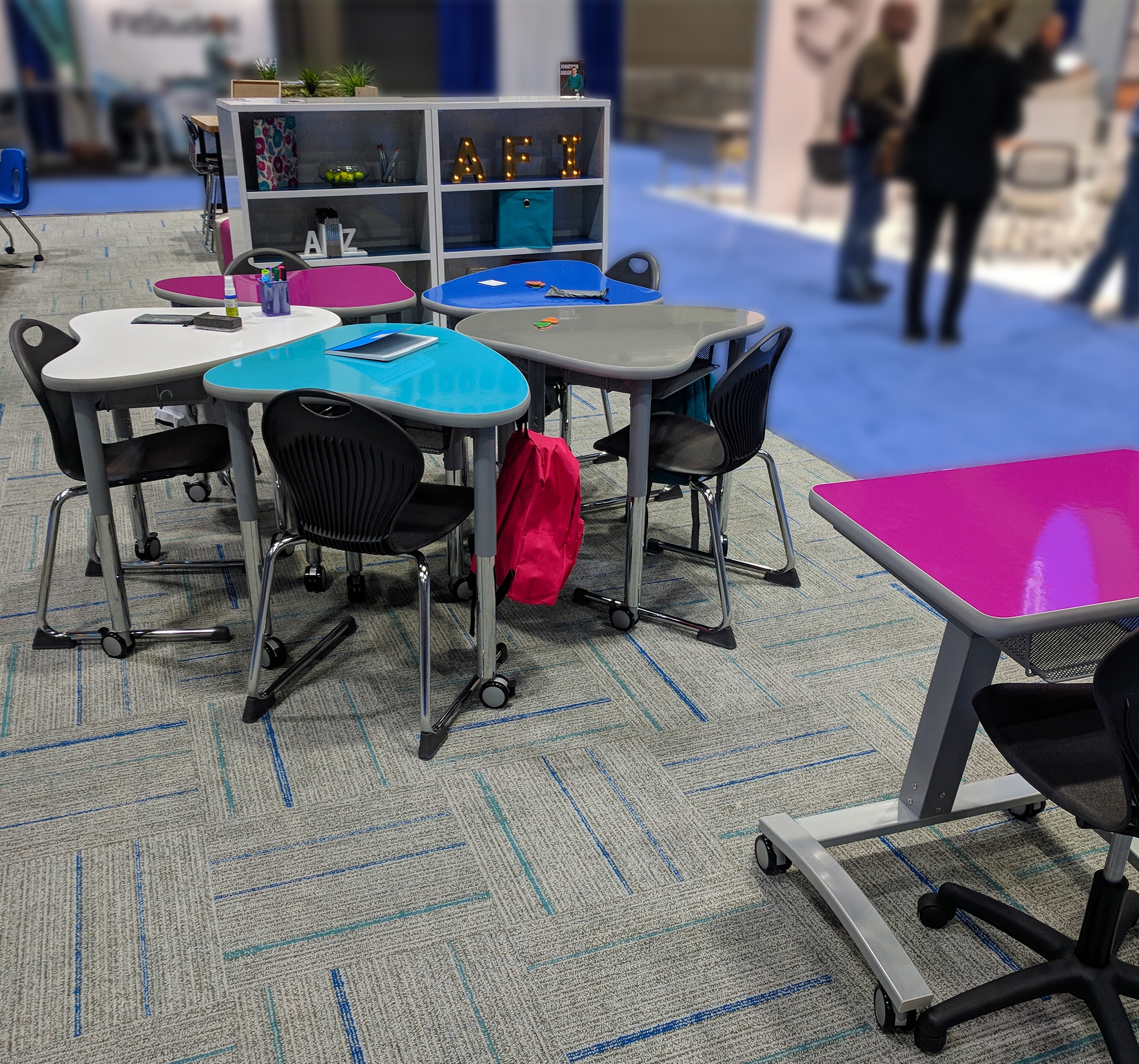 All of the desktops used are marker-board tops, this detail also garnered much attention.

Designer Laminates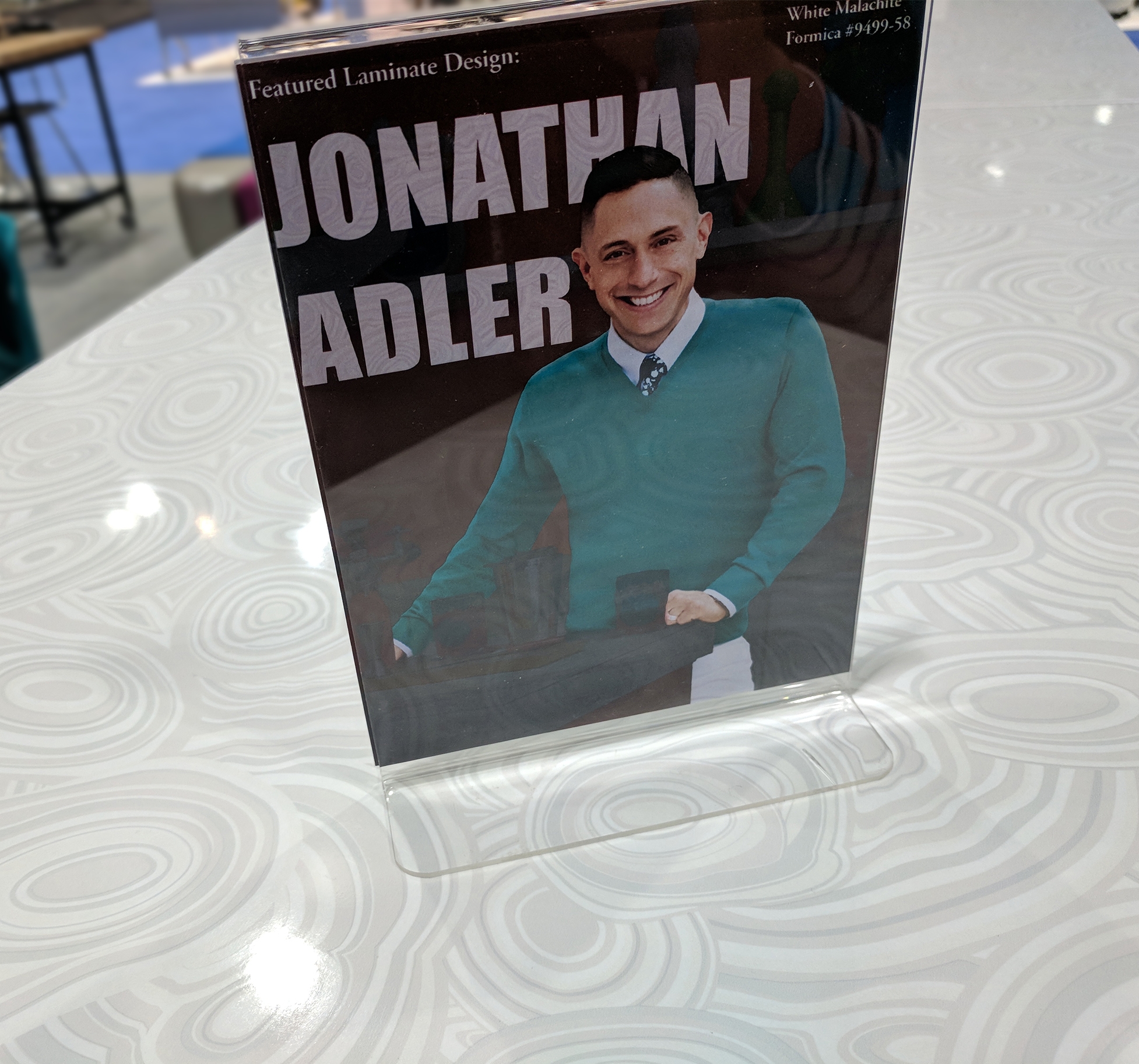 Another big hit at the show was the use of Jonathan Adler Formica Laminate Collection. This laminate was used as an accent piece throughout our booth.

Check it out.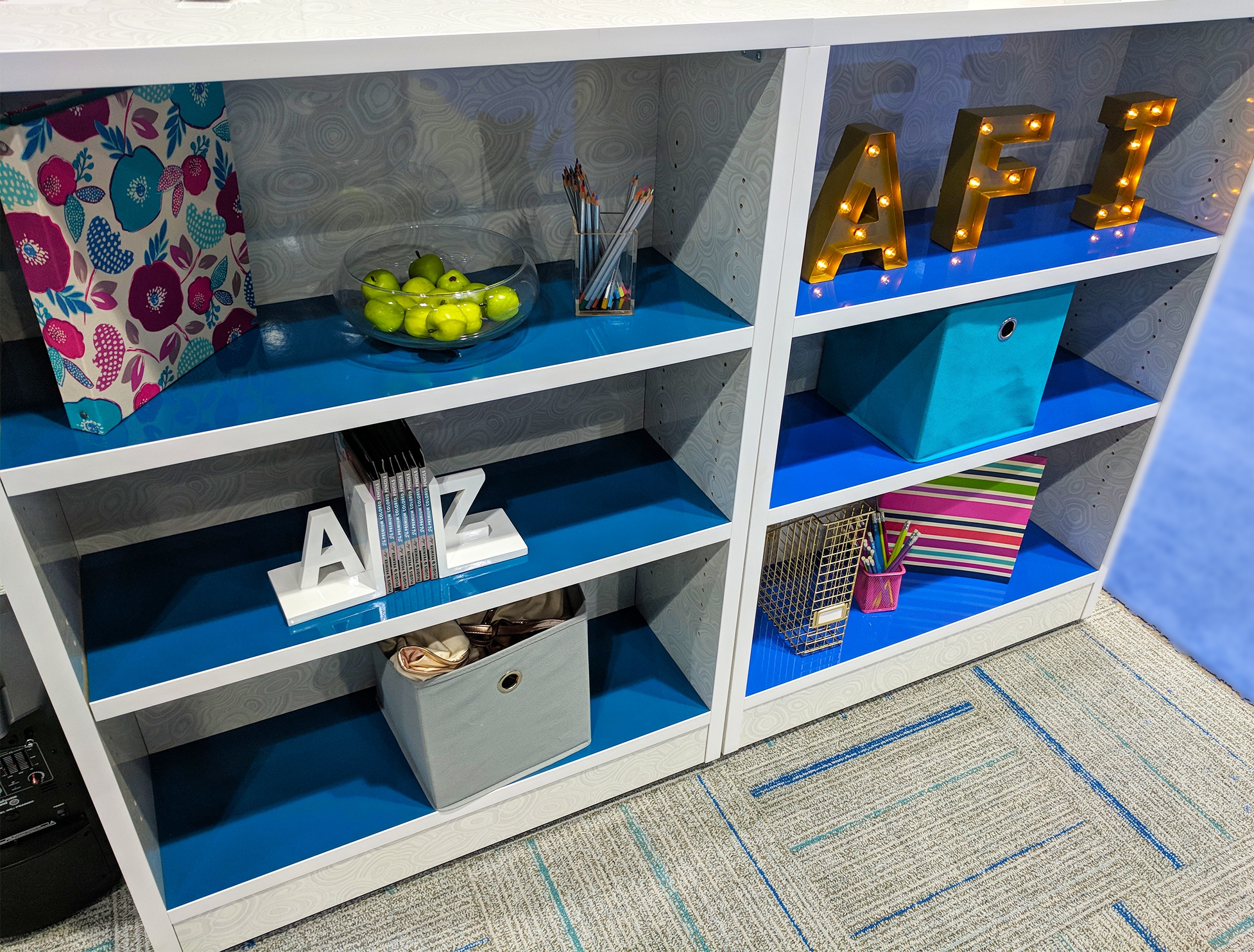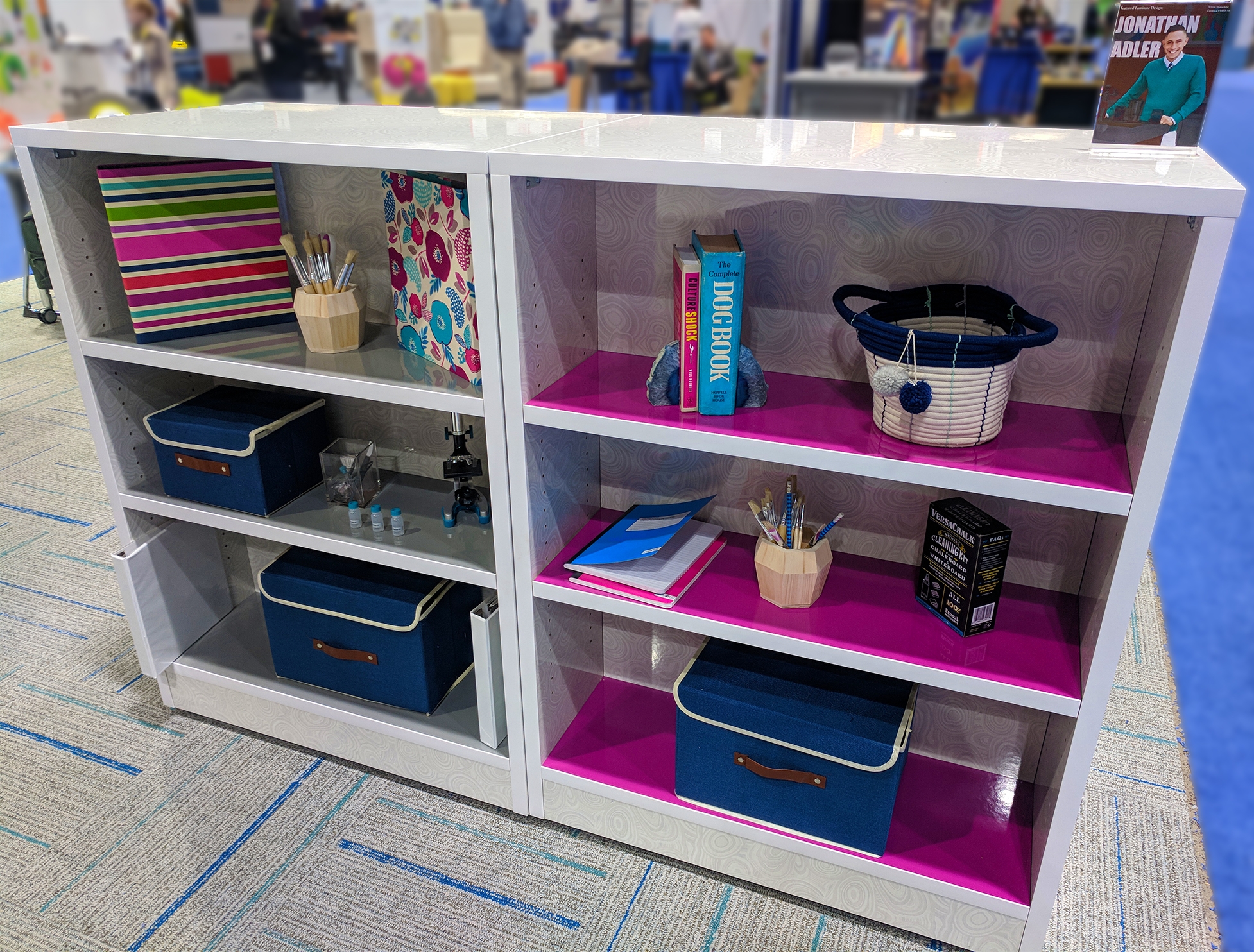 Again, thank you all for visiting our booth this year, giving us your thoughts and words of encouragement. In our next blog post, we will discuss new colors that will be available in 2018 so don't miss it!